1. Chloe by Chloe Eau de Toilette SprayMy all time favorite! I have been using this over year now and I still love it! This perfume is probably the longest perfume I used. I usually get sick of the scent after a couple months..maybe even after a couple weeks, but this one is a classic. The scent is a fresh and natural rosey scent. I have tried their rose edition as well, but I still like this one better ^.~
2. Lancome Miracle Eau De Parfum Spray
This too is one of my favorite classic pieces. I love floral scents. I used this many years back and for some reason, this scent brings back old memories. Good old memories :)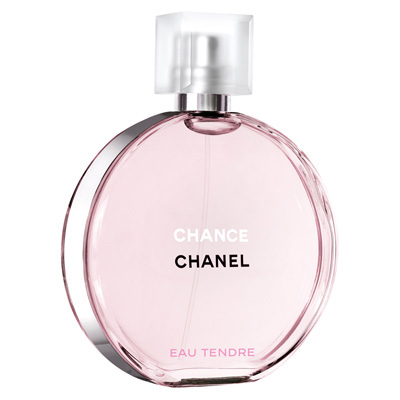 3. CHANCE EAU TENDRE Eau de Toilette by CHANEL.
I have only used some samples for this perfume but, I loved it. It has a floral scent which is what I look for in a perfume. Most of all, it smells fresh! This is definitely something I would plan on getting once I get finished with my Chloe perfume :)
What are your personal perfume favorites?